Slots providers are always looking to release new games onto their platforms. Most sites utilize games from top slot software providers like NetEnt and Playtech, but there has been an increasing trend for developers to create in-house games. They provide an exclusivity that can attract more players to the site, especially if they come with a huge jackpot. Let's take a look at some of the top slots games currently available on PokerStars Casino.
Exclusive Progressive Jackpot Slots
First up, PokerStars Casino have around five exclusive progressive jackpot slots games on the site. 2.2% of each bet goes towards a jackpot that is continually rising until someone wins. The jackpot is triggered when five of the jackpot symbols appear on the reels, and in these particular slots games, the amount never falls below $1 million and is often worth several million dollars.
Millionaire's Island is the original exclusive jackpot game for the site. It has a tropical paradise theme that depicts the sun, sea, and parties. The luxury yacht and seaplane symbols bring bonuses and free games and can double in size when the Big Symbol feature is active, which happens every 35 spins and lasts for 5 plays.
Stars Mega Spin has an old-school one-armed bandit feel, yet with modern neon lights and funky effects. The symbols are classics too, yet the game is full of excellent features, such as a 7s bonus round, free spins and scatters, and the bonus card game, in which you have to make a poker hand, a prominent feature in many of the exclusives.
There's also Crystal Millions with its geological theme, and Matchday Millions with its football theme. Both share the same progressive jackpot as Millionaire's Island and Stars Mega Spin, which is one of the reasons the prize pool gets so big.

Exclusive lower stakes progressive jackpot slots are also available, such as Diamond Stars and Pharaohs Loot.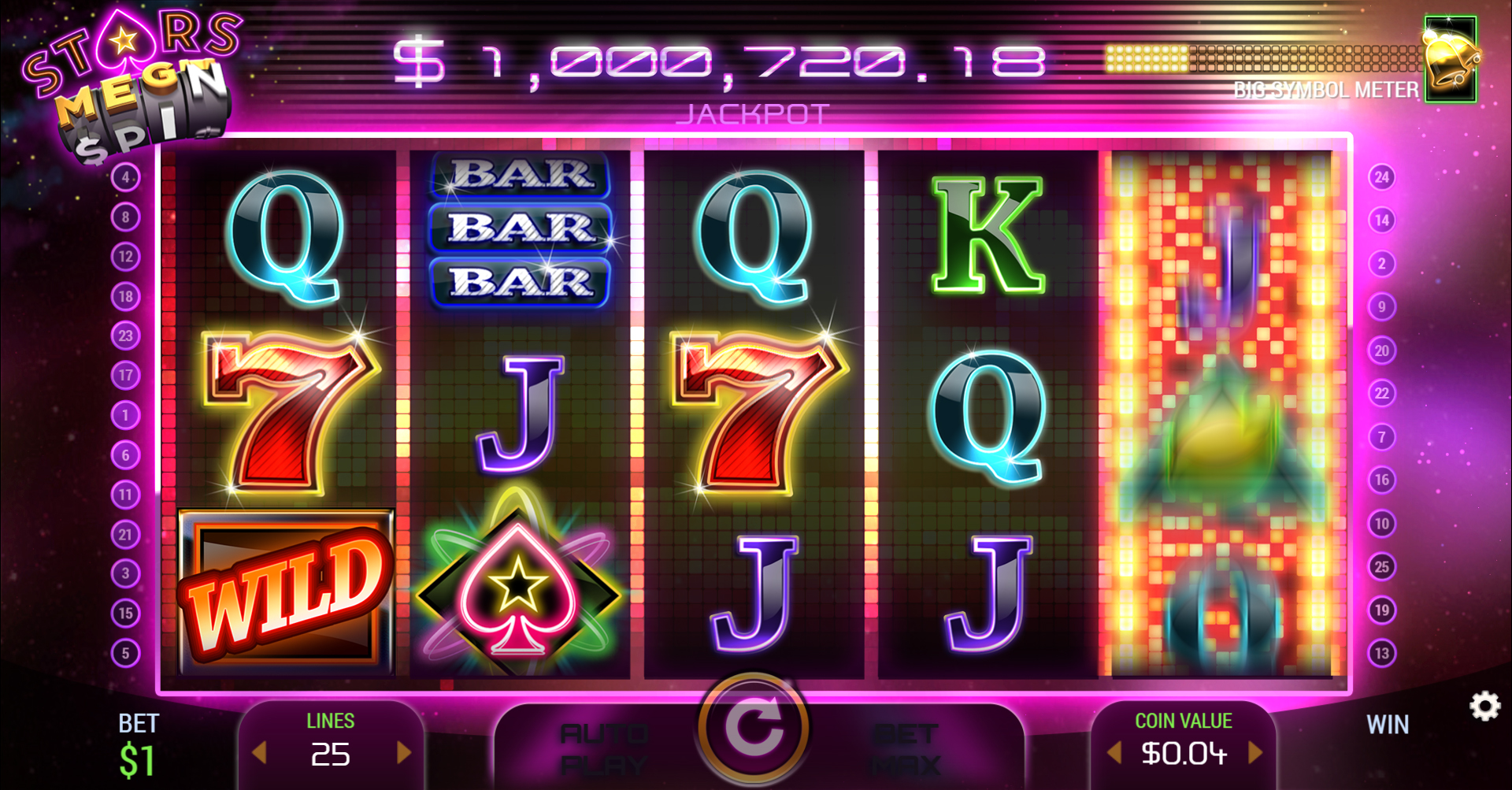 Social Slots Gaming
PokerStars Casino also recently introduced an entirely new concept to the market. The exclusive slot Victory Tribe has multiple community features, the first slot game of its kind. At the start of the game, players join one of four tribes. Each bet you make contributes to your individual battle meter, as well as the multiplier for your tribe, giving the slot a kind of co-operative RPG elements.
Making bets qualifies you to take part in the battles, which happen every 12 minutes for up to 50 qualified players. Players face off both in group battles and individual head-to-heads. These battles play out very much like slots tournaments, where the players score points for wins. The leaderboard winners get prizes, both for themselves and shared for the team.
The Victory Tribe slot also has a shared progressive jackpot at three different levels, with the Mega Jackpot worth the most at $60,000. This is a very unique slot to play, and definitely one for the social player.
Best of the Rest
Of course, an online casino does not rely only on its own in-house developments. Sites typically have hundreds of slots games from leading developers, and PokerStars Casino is no different. Many players pick their slots based on favourite themes or bonus features, and that's not a bad way to go, as long as the return-to-player percentage is around 95%+.
Here are a couple of recommendations to get you going:
Buffalo Blitz – This game has a couple of unique elements. First of all, it has 6 reels and an all-ways-win dynamic that gives you 4,096 possible ways to win. It has the usual scatter, free game and wild card bonuses, with up to 100 free games, and a herd of buffalo is worth 300x your bet.
Swirly Spin Slot – This one is going to baffle you for the first few moments of the play, but it's actually pretty simple and plays the same as any slot, just with a few little extras. The board spins into the centre rather than being made up of vertical and horizontal win lines. And when you make a combination the symbols disappear and are immediately replaced, meaning you can cascade consecutive wins. You also collect keys to trade in for epic big money bonuses, and you can save your progress to do so.
All in all, PokerStars Casino is a reputable operator that offers slots, roulette, blackjack, poker, and live casino games.
Browse the Latest News


More recently a full platform migration for Rank Group. Now he is bringing you the latest slots and online casinos with impartial review for Slotsipedia.com.
Andy's spent the last 12 years working in the Gaming Industry, first during the extremely exciting poker boom with LTDPoker.com, followed by working with a number of Online Casino Operators and Platform Providers delivering the latest innovations including the latest HD FOBTs, OmniChannel & Single Wallet for Gala Coral.